You can listen here or find us on your favourite podcast player.
Discover the true-crime of Lakes Entrance.
There is a murder, domestic violence, theft, fraud and more.
Small towns have an interesting conversation when it comes to crime, especially holiday town they like to say crime is brought in from outsiders. There are other crimes we turn a blind eye because of course its not our business, like the kind that happens behind other people's unlocked doors. So what does true crime look like in Lakes Entrance before 1950?  How are crimes punished and what does justice look like. References below the advert.
Does your house feel like a constant battle to keep clean? (ad)
Do you feel like you're constantly trying to hide the mess and feeling like it's a crime scene? Well, I know that feeling. Our house looks like a cat has been plucked. There are fur and hair everywhere. Our robotic vacuum is a life and time saver. Now with Neato Robotics and the ability to get corners better with this brilliant design.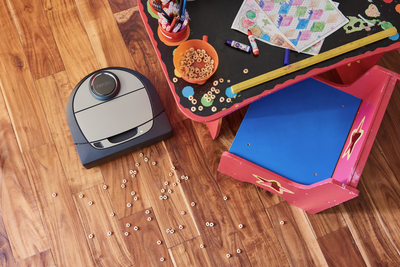 Neato Robotics awesome household robot leaves no more need for doing the corners! Technology is finally catching up! In our household between my long waves and two cats, on dark floors, we always need tidying up. This is just the thing!
Having a robot do the vacuuming gives me more time working the podcast or hanging out with my friend and family.
Get free shipping on orders over $75.00 by using our affiliate link.
References
1916 '"
TOURISTS" TO GIPPSLAND
', 
Every Week (Bairnsdale, Vic. : 1914 – 1918)
, 14 September, p. 4. , viewed 18 Aug 2020,
1933 '
SALE SUPREME COURT
', 
Gippsland Times (Vic. : 1861 – 1954)
, 27 March, p. 5. , viewed 30 Aug 2020,
1915 '
Shooting Affray at Metung
.', 
Bairnsdale Advertiser and Tambo and Omeo Chronicle (Vic. : 1882 – 1918)
, 4 December, p. 2. (MORNING.), viewed 01 Sep 2020,
1916 '
SUPREME COURT, SALE
.', 
Gippsland Mercury (Sale, Vic. : 1914 – 1918)
, 8 February, p. 3. (morning), viewed 01 Sep 2020,
Research for Lakes Entrance Crime
Thank you for sharing your true crime story for 15. Lakes Entrance Crime. If your crime is not about Lakes Entrance please write so in the contact form so we can save it for the right town. Even if you'd just like to suggest a type of crime to investigate this would be appreciated and welcomed. Usually, the crimes Haunted Hills Podcast investigate are before living memory (Before 1950). Depending on the situation and outcome we may review this for future true crime stories.
We use the internet, astral plane and anecdotal stories to create our narratives. Please see our privacy policy.
You can leave your story via spoken word or written word.
The date listed here for the expected release date of this episode.
Haunted Hills Podcast focuses on the people when telling the true-crime of small towns big stories.
All we need for creating great stories is an internet connection, astral plane and you!
Past true crimes we've written about you can find here.
If you want even more true crime content you can find it by becoming a Patreon.