This post contains affiliate links – purchasing these products give a percentage or lump sum of the sale to us – at no extra cost to you. In other words supporting our sponsors supports us.
Haunted Hills is an affiliate
An Affiliate is a type of performance-based marketing in which a business rewards one or more affiliates for each visitor or customer brought by the affiliate's own marketing efforts. This can include paying commissions. As part of Haunted Hills commitment to growth and increasing content, we have signed up to a number of affiliate networks. You can too.
Our listeners and patrons are very important to the sustainability of Haunted Hills Podcast. Advertisers are another way Haunted Hills Podcast is financially supported. Some advertisers give Haunted Hills commissions at no extra cost to the listener while other advertisers pay a sponsorship fee.
The best thing about affiliates is Haunted Hills has a control over which products to advertise. These are chosen with the hope you will love them, as much as I love them.
But if you heard an ad and would like more information or to hear it again, read it. You can find our affiliate links here.
We also run Google Adsense on our website as well.
ShareASale has a sleek easy to interface, you can search for merchants based on many characteristics, from brand, product, values, categories and more.
This is one of the platforms we are on which gives us to access to the great advertisers we're sure you'll love, and find things you want and need while supporting Haunted Hills – with no extra cost to you.
Shop and support Haunted Hills
Share A Sale Affiliate and Merchant Platform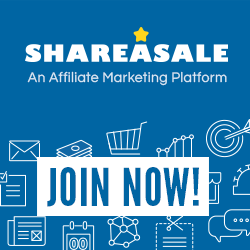 Current Promotions
hauntedhillstours.com.au/urban
hauntedhillstours.com.au/robot
hauntedhillstours.com.au/share
hauntedhillstours.com.au/spare
sponsorship.podbean.com/hauntedhills
hauntedhillstours.com.au/rugby
hauntedhillstours.com.au/ebike
hauntedhillstours.com.au/greenup
hauntedhillstours.com.au/hippy
Neato – Robotic Vacuums
Free Shipping included for any orders above $199. No code needed. Use this link.
Save 5% on Accessories at Neato Robotics with Code NEATOAFFILIATE5 until 12/31, use this link.
FREE Ground Shipping on Orders over $75, no code, valid until 12/31, use this link.
Redbubble
Currently 20% off socks. Check out our range.
Leon Cycles – E-bikes
The future is electric and can be at your feet, putting the wind in your hair as you glide along with your new bicycle battery powered. See, hear and smell the small town on the cushioned top of the very best European engineering in bikes.
The good people at Leon Cycles who support our podcast are a specialist supplier of electric cycles, conversion kits, batteries and accessories. They manufacture and distribute brands such as a NCM, Leisger, Das-Kit and Dehawk. You'll find quality and value for money.
Small towns aren't the only place these bikes can go and take you, the range is of little concern with the right equipment and advice from Leon Cycles website, you can hit the mountain trails, have a trekking bike, folding bike – a bike that suits your lifestyle small town or no. Join the pedelec community.
If you click through the above banner, it will take to an Australian website which sells electric bikes, conversion kits and batteries. Using this banner will support Haunted Hills with a percentage of the sale, which will not increase your costs.
TEA!
I'm obsessed with tea and coffee, don't make me choose. Teonan, doesn't make me!
Whether your flavour is caffe latte, matcha, Tumeric, cacao, or coffee straight up. Teonan has you if you need dairy-free, vegan, gluten-free or GMO or just a delicious way to get some immune-boosting probiotics. They're made from mushrooms, adaptogenic herbs, and probiotics. It's a sustainable company, with a social conscience. Best of all, these sachets are ready to be ripped open and consumed with the water from your boiled kettle. Have a cuppa for yourself and the planet. Try a one-off box or subscribe for a cheaper and constant infusion.
Reuse and increase sustainability
Whether you're trying to save money, the planet or learn a new skill by repairing your appliances. Sears Parts Direct is the online access point for genuine parts and accessory for every major brand – regardless of where it was purchased. For Haunted Hills – Small Towns Big Stories, listeners you can use the coupon code PD triple 2, 3 for 10% off any purchase, through the link in the description, that will let them know our show sent you.
https://www.shareasale.com/u.cfm?d=643131&m=54365&u=2538451
PD2223
Deep Discounts on Reconditioned Items at Sears PartsDirect, use a landing page, ends 12/31, use this link.
Browse all categories
Neato Robotics Vacuum
This awesome household robot leaves no more need for doing the corners! Technology is finally catching up! In our household between my long waves and two cats, on dark floors, we always need tidying up. This is just the thing!
Having a robot do the vacuuming gives me more time working the podcast or hanging out with my friend and family.
Get free shipping on orders over $75.00 by using our affiliate link.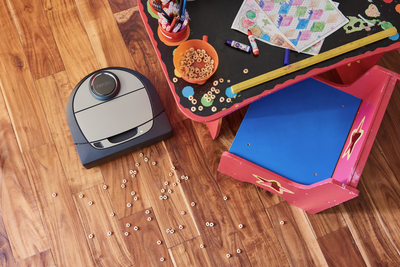 Funky cruelty-free accessories
I absolutely love the Urban Originals designs. It helps my decision too that I know no animals were harmed in their making! And as an Australian, I'm proud of the team to bring quality bags. Whether your style is a backpack, crossover your body, handbags, purses or all of the above. There are many beautiful colours and from warm earthy tones to pastels and bold bright shiny. There are textured animal prints (we still love to represent them without hurting them!), with fringe or without.
They have done they have been featured by Marie Claire, Oprah Network, InStyle, and Today.
Want to improve your fitness?
There are thousands of fitness apps and things out there. I was going to steer clear of fitness products. But looking at this, I remembered what FitTrack describes another function performed by the scales -
a very low, safe electrical signal is sent from four metal electrodes through your feet. The electrical signal passes quickly through water that is present in hydrated muscle tissue but meets resistance when it hits fat tissue. This resistance is measured and input into scientifically validated FitTrack equations to calculate body composition measurements.

FITTRACK
A nutritionist I saw, used a similar method, which did provide some interesting data. Although as you know to have it be useful to develop useful change you need access to it yourself.
So this feature caught my attention. This might be the missing piece of information - learning your body mass much more accurately.
I love data and information to help guide my decisions. This is just the product I'm looking for.
Get your fitness goals FitTrack.
The scales are called Beebo which is a tool helping mums to be track the baby's growth. Afterwards you can track your own health and fitness with 17 Health Measurements that make it easier than ever to achieve your health goals as a new parent.
Share your story with the world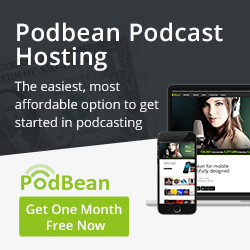 Kit out your 4x4 with eyes in the back of your beauty of a beast. By the time our Four Wheel Drive is packed and ready to go, we have very little visibility. RV View has our back - literally. With a rearview camera and attachments in the car. This is helpful while getting out of town safely but also an actual lifesaver in some of the tight spots with sheer drops on both sides of the track. I don't know about you - but I like being connected to the internet - not to keep up with the news, camping is a time out. But to be able to connect with my creative endeavours and making sure I don't miss the latest podcasts. Now with RV, I don't have to miss out - they have a 4g Wifi. booster to extend your reach.
Check out our Four Wheel Driving Posts - Blue Rag Track, Billy Goat's Bluff
Check out Haunted Hills photos and merch on Redbubble.
On Redbubble you can see photos of towns, waterfalls, nature and animals you've heard on the podcast. You can buy these them on phone covers, scarves, laptop covers, mugs, wall prints, masks and more.
I love getting out and about finding the beauty and sometimes the eerie or the stillness and light in the night of small towns. Whisk away through Haunted Hills eyes to the small towns.